Adding icosapent ethyl, a triglyceride-lowering medication that is high in the omega 3 fatty acid, eicosapentaenoic acid, in combination with statins helped to reduce stroke risk by 36% in those with cardiovascular disease.
According to a new study, eating a diet rich in fruits, vegetables and nuts can help reduce the risk of developing depression.
The risk of a child being diagnosed with ADHD may be modulated by the mother's diet while pregnant. Analyzing umbilical cord samples, researchers discovered a higher omega-6:omega-3 ratio was associated with an increased risk of ADHD in children during mid-childhood.
Researchers report lower Omega 3 levels in veterans who expressed an increased risk of being depressed or suicidal.
DHA consumption was associated with improved capacity for selective and sustained attention in adolescents, while ALA lowered impulsive behaviors.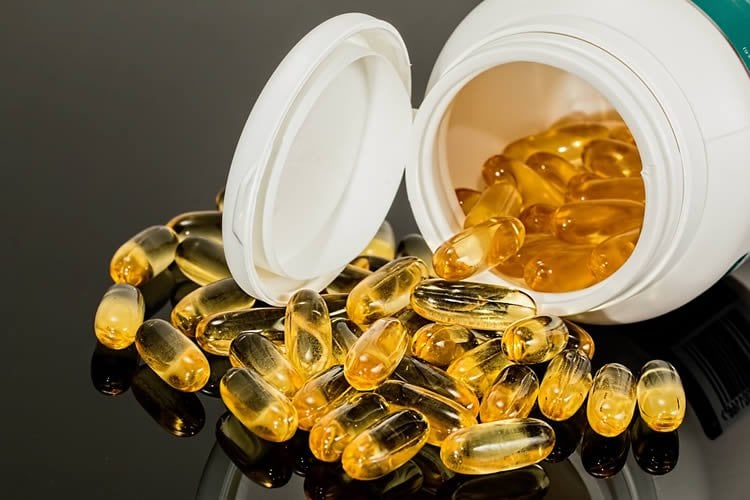 A new study reports certain nutritional supplements may increase the effectiveness of antidepressants.
SPECT imaging study finds increased blood flow to brain areas associated with memory and learning in people with higher omega 3 levels.
According to a new study, eating seafood and other Omega 3 rich foods at least once a week could help stave off age related memory loss.
A new study reports the dietary supplement Omega 3 does not slow cognitive decline in older people, especially if they already have preexisting cognitive problems.
Researchers report they have discovers a new class of mediators, named elovanoids. These bioactive chemical messengers are created from omega-3 very long chain polyunsaturated fatty acid and released in response to cell injury. The findings are reported in Scientific Reports.