According to a new study, acetylcholinesterase inhibitors commonly used to help treat Alzheimer's disease appear to help smokers reduce cigarette consumption.
Working memory system disruptions can cause smokers who quit to relapse within days, a neuroimaging study finds.
Smokers often gain weight when they quit. A new study in mice may help explain why. Scientists have pinpointed a...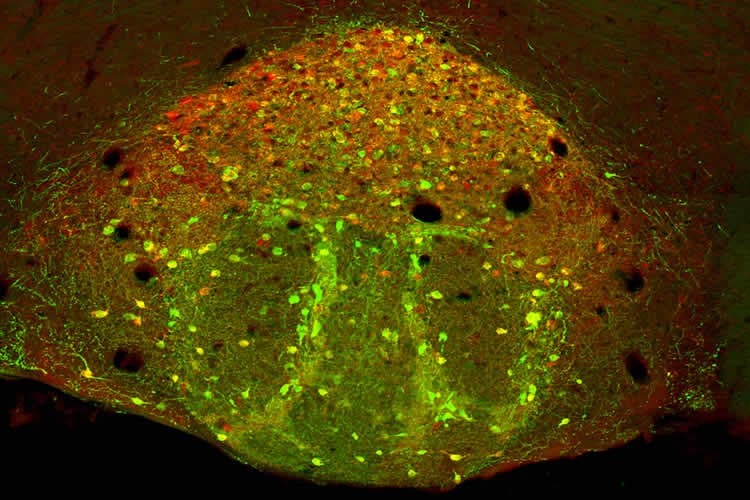 Researchers have identified specific chemical changes in the brain that drive nicotine addiction. The findings could lead to new treatments to help break the addiction.
According to new research, there is greater connectivity between certain brain regions in people who successfully quit smoking.
Researchers have crystallized a protein that could hold the answer as to how nicotine addiction occurs in the brain.
Researchers have developed two caffeine based compounds that show promise in the fight against Parkinson's disease.
Using a nicotine patch may help improve mild memory loss in older adults, according to a study published in the...