A new surgical procedure that moves healthy nerves to an inactive nerve helps quadriplegic patients regain the use of their arms and hands.
Researchers report human growth hormone, prepared from human tissue prior to 1985, may have been contaminated with seeds of the amyloid beta protein. In a new study, researchers injected mice with the original c-hGH batches containing amyloid beta which seeded amyloid pathology, even decades after storage. Findings support the hypothesis that the Alzheimer's causing proteins can be transmitted to from contaminated materials.
Researchers report, in a number of cases, amyloid beta pathology may have been transmitted by contaminated instruments used in neurosurgeries up to three decades previously.
Ancient Peruvian healers practiced trepanation, a surgical procedure which involved removing a section of the cranial vault with a hand drill, over 1000 years ago in order to treat a variety of ailments, a new study reports.
Researchers have developed a new method, using diathermy smoke, to distinguish between malignant tumor tissue and healthy tissue during surgery.
A new study reports fetuses with enlarged ventricles may be less likely to benefit from prenatal surgery to treat spina bifida than other fetuses, and are more likely to require a second surgery to relieve a build up of pressure on the brain.
Researchers have identified a new and more accurate way to determine which portions of the brain suffer from epilepsy. The information could provide patients and doctors with better information as to whether temporal lobe surgery will provide the best treatment outcome.
Functional connectivity problems associated with temporal lobe epilepsy appear to improve after surgery.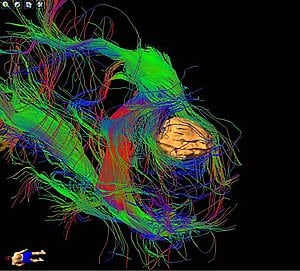 A new neuroimaging technique allows neurosurgeons to see neural connections prior to surgery, thus preserving and protecting the brain's critical functions when operating.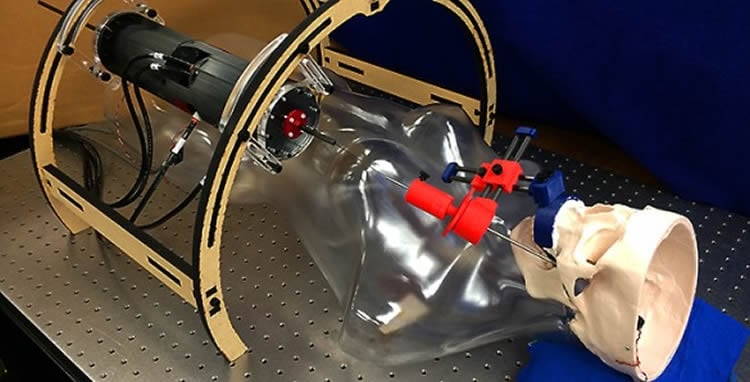 Researchers develop a working prototype of a neurosurgical robot which can enter the brain through the cheek and perform delicate hippocampal surgeries for epilepsy patients.