Researchers record the neural activity of monkeys as the plan to reach in order to design better neuroprosthetics.
Sandia National Laboratories researchers, using off-the-shelf equipment in a chemistry lab, have been working on ways to improve amputees' control...
Using piezoelectric materials, researchers have replicated the muscle motion of the human eye to control camera systems in a way designed to improve the operation of robots. This new muscle-like action could help make robotic tools safer and more effective for MRI-guided surgery and robotic rehabilitation.
Robots equipped with tactile sensor able to identify materials through touch, paving the way for more useful prostheses. What does...
Devices which could be used to rehabilitate the arms and hands of people who have experienced a stroke have been...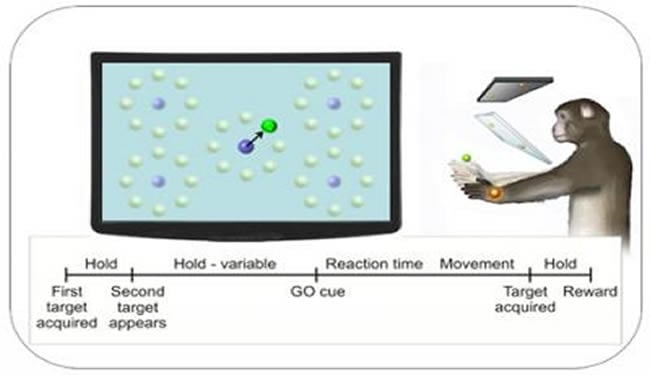 By decoding brain activity, scientists were able to 'see' that 2 monkeys were planning to approach the same reaching task differently - even before they moved a muscle.
Scientists used an electronic prosthetic system to tap into existing circuitry in the brain at the cellular level and record the firing patterns of multiple neurons in the prefrontal cortex, the part of the brain involved in decision-making. They then "played" that recording back to the same brain area to electrically stimulate decision-based neural activity. Not only did it restore function, in some cases, it also improved it.