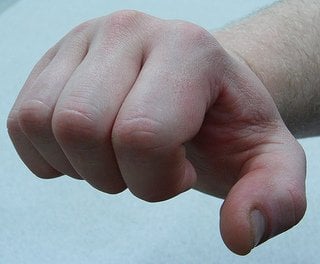 A new study links physical fighting and fight related injuries in teens to cognitive decline.
The brain's key "breeder" cells secrete substances that boost the numbers and strength of critical brain-based immune cells believed to play a vital role in brain health. This finding adds a new dimension to our understanding of how resident stem cells and stem cell transplants may improve brain function.
A new study reveals that most of the specific genes long thought to be linked to intelligence probably have no bearing on one's IQ. And it may be some time before researchers can identify intelligence's specific genetic roots.
Children fed healthy diets in early age may have a slightly higher IQ, while those on heavier junk food diets may have a slightly reduced IQ, according to new research.
A recently evolved pattern of gene activity in the language and decision-making centers of the human brain is missing in...
What is usually seen as pathology may aid survival of the species. Worrying may have evolved along with intelligence as...
A recent study finds that a new compound reverses many of the major symptoms associated with Fragile X syndrome (FXS),...
Scientists report that they have mapped the physical architecture of intelligence in the brain. Theirs is one of the largest...