Secondary infections and novel inflammatory events, even ones that occur external to the brain, amplify the brain's immune response and detrimentally impact cognition in mouse models of Alzheimer's disease.
Anakinra, a clinically approved anti-inflammatory used to treat rheumatoid arthritis, improves respiratory function in patients with severe COVID-19 infection.
Reducing the expression of the protein TOM1 in mouse models of Alzheimer's disease increased the pathology, exacerbated cognitive problems, and raised levels of inflammation in the brain. Restoring TOM1 reversed the effects. Findings suggest a new therapeutic target for treating dementia.
SARM, an ancient immune protein previously implicated in apoptosis, is a key immune regulator in peripheral immune cells. The finding could help in the development of treatments for a range of diseases, including Alzheimer's, cancer and diabetes.
Researchers report snacking can raise inflammation and contribute to metabolic diseases.
A new study sheds light on how the circadian clock controls inflammatory response. By understanding the link between inflammation and circadian rhythm, researchers believe it may be most effective to target specific conditions at certain times of the day. The findings may also explain why those who experience body clock disruptions are more susceptible to inflammatory conditions.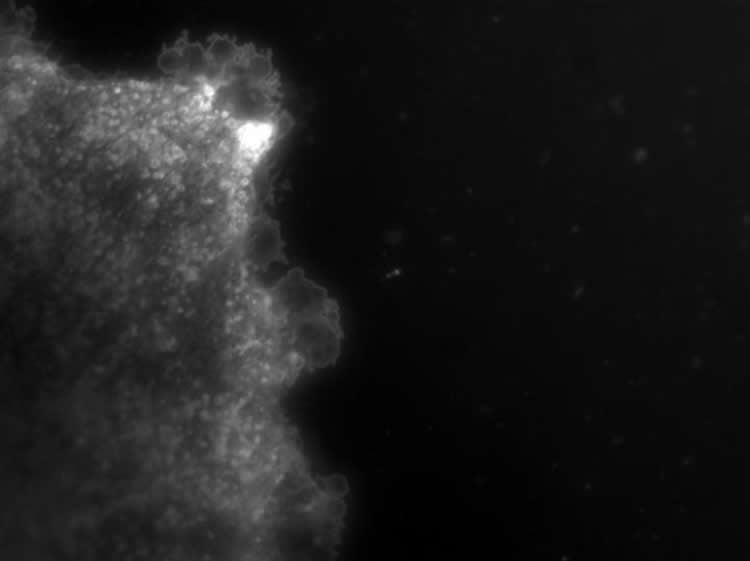 Researchers uncover the mechanism that alerts immune cells to travel to the site of injury in the brain.