Researchers have identified a mechanism that may reduce the toxic aggregation of the huntingtin protein. The findings could lead to new treatment options for Huntington's patients.
Researchers work to understand how expanded polyglutamine tracts form the types of supramolecular structures that are presumed to be toxic to neurons.
Using CRISPR gene editing to directly target RNA, researchers eliminated toxic protein buildup associated with Huntington's disease while not disrupting other human genes.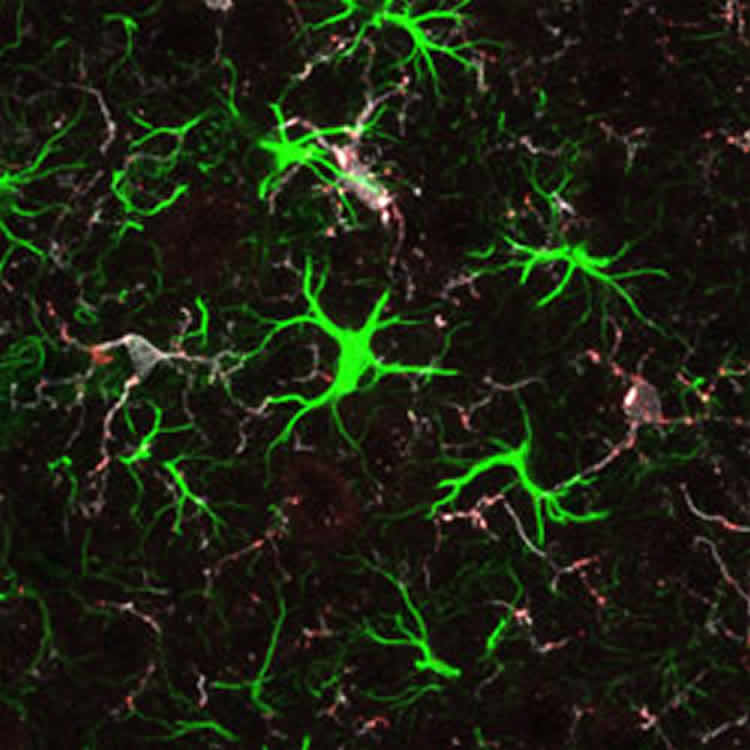 The Htt protein, which is mutated in Huntington's disease patients, is critical for wiring the brain in early life, a new study reports.
A new light-based technique for measuring levels of the toxic protein that causes Huntington's disease (HD) has been used to demonstrate that the protein builds up gradually in blood cells.
People with schizophrenia have significantly higher rates of tandem repeats in their genome, up to 7% more than in people without the mental health disorder. The genes were primarily found in genes crucial to brain function.
A mutated form of the huntingtin protein disrupts the normal movement of vesicles holding HT and Rab4. This leads to defects in synapses, resulting in movement abnormalities and lifespan decreases in fruit fly larvae. Findings suggest Rab4 could be a novel therapeutic target for the early intervention of Huntington's disease, before the neuronal loss and behavioral deficits associated with the neurodegenerative disorder.
Mouse models of corticospinal injuries reveal adult neurons begin a natural regeneration process by reverting back to an embryonic state. The regeneration is sustained with the help of a gene more commonly associated with Huntington's disease.
The mutated huntingtin protein slows ribosome movement and decreases protein synthesis.