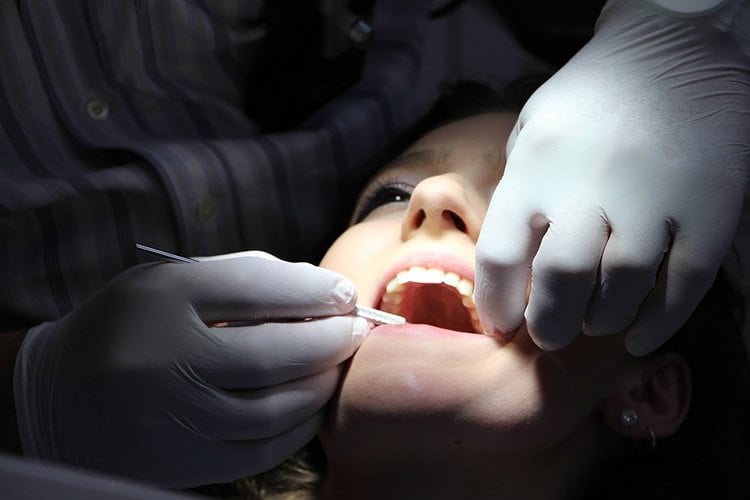 Researchers have implicated Porphyromonas gingivalis, a bacteria commonly associated with gum disease, in Alzheimer's pathology. The study reports oral Pg infections leads to a colonization and increased production of amyloid beta.

People with chronic periodontitis have a 6% increased risk of developing Alzheimer's disease.
Study tracks how bacteria associated with gum disease can travel through the body and exude toxins associated with Alzheimer's disease, rheumatoid arthritis and aspiration pneumonia.
Brushing your teeth may be a way to stave off the development of Alzheimer's disease. Study provides new evidence of how bacteria associated with gingivitis contributes to the development of the neurodegenerative disease.
22% of study participants with severe gum disease developed dementia, and 23% diagnosed with mild cognitive impairment suffered extreme tooth loss. Only 14% of those with healthy gums were later diagnosed with the neurodegenerative disorder. The findings add further evidence for the link between dental hygiene and dementia.
People with periodontal disease have a 37% increased risk of developing anxiety, serious mental illness, and depression, and an 18% increased risk of developing cardiovascular disease.
People who believe their fate is determined by luck are more likely to develop gum disease, a new study reports.
A new study reveals an association between Alzheimer's disease and Fusobacterium nucleatum, a common bacteria that proliferates in periodontal disease.
Two new studies strengthen the link between gum disease and the development of Alzheimer's disease. The studies focus on the interactions between the gingipains enzyme interacts with the Tau protein, and how the gingipains enzyme contributes to the development of amyloid-beta.
A genetic predisposition to oral health problems increased the risk of white matter hyperintensities and was associated with a 43% increase in microstructural damage in the brain. The study adds to the growing body of evidence connecting poor oral health to an increased risk of neurological disorders.