A new Baylor study reveals the CD44s molecule gives glioblastoma brain cancer cells a survival advantage. Removing CD44s from cancer cells and treating with erlotinib helped to promote the death of cancer cells than by just treating the cancer with erlotinib alone, researchers said.
Researchers study the effect of letrozole , a drug designed for the treatment of breast cancer in postmenopausal women, on glioblastoma brain cancer.
Researchers have identified a biomarker that can help predict a patient's prognosis and response to therapies for glioblastoma brain cancer subtypes.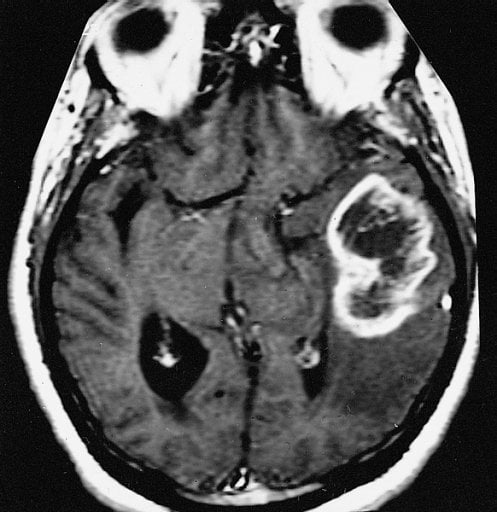 Researchers delve deeply into the genomics of 599 GBM brain cancer cases to better target the disease.
A lipid nanocarrier small enough to pass the blood-brain barrier could be an effective method for delivering chemotherapy medications to help fight glioblastoma brain tumors, a new study reports.
Researchers have developed a new approach for treating glioblastoma brain cancer. The findings are shown to extend the life of animals treated for the cancer.
Researchers have identified specific proteins that drive the development of cancer stem cells. They report targeting and suppressing galectin1, in addition to radiation therapy, could be an effective treatment for glioblastoma brain cancer.
A new vaccine for glioblastoma brain cancer suspends tumor growth and is well tolerated by patients, according to the results of an early phase clinical trial.
Researchers report our gender can determine longevity and response to treatment for glioblastoma brain cancer. The study reports male survival is determined by genes that control cell division, where as female survival is often determine by genes that regulate the ability of cancer cells to migrate to different brain areas.
Study reveals the ZNF117 gene is a major regulator of glioblastoma tumor cells.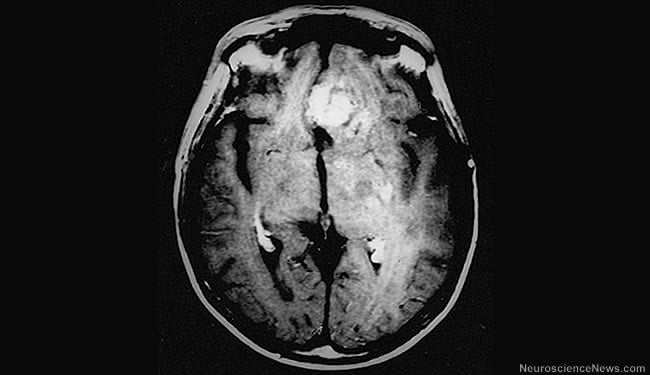 When aggressive, malignant tumors appear in more than one location in the brain, patient survival tends to be significantly shorter than when the disease starts as a single tumor, even though patients in both groups undergo virtually identical treatments, according to research at Cedars-Sinai Medical Center's Maxine Dunitz Neurosurgical Research Institute.