Neuroimaging study reveals structural and functional differences in brain areas associated with emotional regulation in those with personality traits linked to psychopathy or antisocial personality disorder.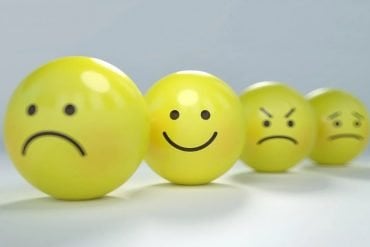 Emotional regulation was linked to theta wave activity in the frontal cortex of the brain.
A new study reveals unique connections within brain networks in children on the autism spectrum. Researchers say, in ASD, the amygdala shows marked differences in connection with the occipital cortex than in typically developing children.
LATE, a form of dementia that appears in the oldest-old is often mistaken for Alzheimer's disease, but the brain pathology is very different. The protein TDP-43 appears to play a significant role in the development of LATE. The neurodegenerative disease may progress more gradually than Alzheimer's, but when combined with Alzheimer's disease (a common combination), appears to cause a more rapid decline than either would alone.
Researchers were able to predict, with 85 percent accuracy at the beginning of the study, which participants would go on to develop chronic pain based on the level of interaction between the frontal cortex and the nucleus accumbens.
Harsh noises, such as alarm bells and sirens, hold the brain's attention by stimulating its aversion networks.
According to researchers, wild cat brains don't necessarily respond to the same evolutionary pressures as primates.