At age ten, children whose mothers took fish oil supplements during pregnancy were more efficient at problem-solving tasks and had better attentional focus than those whose mothers just took folic acid or no supplements at all.
A new study reports the offspring of women who eat a diet rich of foods fortified with folic acid while pregnant have a reduced risk of being diagnosed with a mental illness later in life. The study reports those who had increased in-utero folic acid exposure had increased cortical thickness and delayed thinning of the cerebral cortex.
According to researchers, a complex dietary supplement has shows anti-aging properties that appear to prevent, and even reverse brain cell loss.
Study of pregnant mice found excess folic acid is detrimental to brain development in fetuses. Mice exposed in-utero to higher doses of folic acid had significant brain changes compared to those who were exposed to lower doses.
According to Drexel University researchers, mothers who took multivitamins during pregnancy were 30% less likely to have children who develop autism with intellectual disability. However, researchers note the occurrence of autism without intellectual disability was not affected by the use of prenatal multivitamins.
A new study links folic acid intake in pregnant women with epilepsy and language development in children. Researchers report among children whose mothers with epilepsy did not take folic acid, 34% had delayed language skills at 18 months.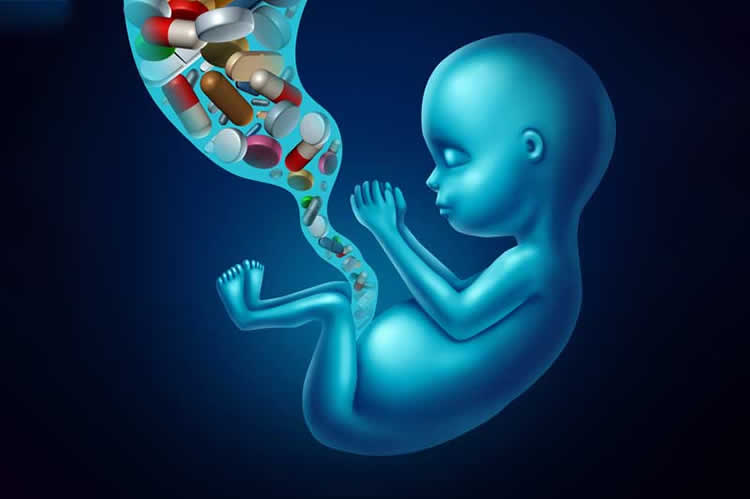 A new study backs previous findings, reporting a reduced risk of ASD in the offspring of mothers who used folic acid and multivitamins both prior to and during pregnancy.
Summary: Children whose mothers took folic acid during pregnancy demonstrated higher levels of emotional intelligence and resilience later in childhood...
Researchers from UC Davis report pregnant women who take 800 micrograms of folic acid could help lower risks of autism in their children, even when they were exposed to pesticides associated with increasing autism risk.
Maternal exposure to higher levels of air pollution is associated with lower IQ scores in their children. For those whose mothers were in the highest 10% of exposure had IQ score that were, on average, 2.5 points lower than those whose mothers were in the lowest 10%. However, higher maternal folate levels appear to neurtralize the effect of high pollution exposure on offspring.