Researchers have identified the first gene mutation associated with a chronic and often fatal form of neuroblastoma that typically strikes...

New research suggests environmental exposure to bisphenol A (BPA), a chemical commonly found in plastics and resins, could suppress a gene critical to nerve cell function and the development of the central nervous system. Exposure to BPA could predispose humans to a number of neurodevelopmental and other health disorders.
The alteration of the TTC9B and HP1BP3 genes, detected by a blood test during pregnancy, predicted the onset of postpartum depression with 85% accuracy in a small study.
Researchers have shown stress on preadolesecent and adult male mice induced an epigenetic mark in their sperm which reprogrammed their offspring's HPA axis, a region the the brain which governs stress response.
Variations in brain and song structure in zebra finches is strongly influenced by environment, a new study suggests.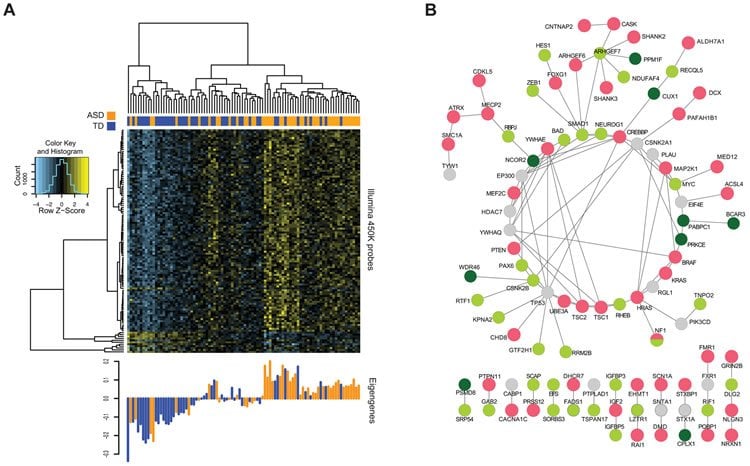 New research could help explain how some cases of ASD can result from environmental influences rather than genetic mutations.
A new study reports people with more Alzheimer's related neuropathology in their brains had higher levels of DNA modifications within the ANK1 gene.
A new study adds to the developing evidence of the role genetics plays in some cases of PTSD.