A new study reports the anterior cingulate cortex intervenes when driving distracted, but not when texting and driving.
During simulated driving, people's minds tend to wander upwards of 70% of the time, researchers report.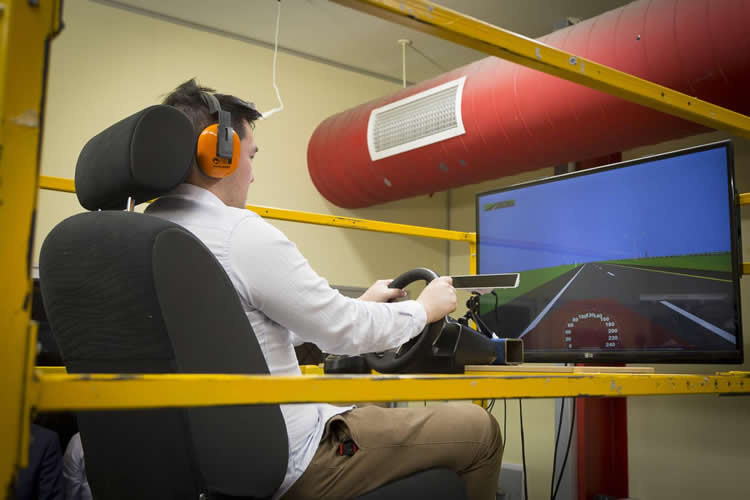 A new study reveals the natural vibrations of cars make people feel sleepier. After just 15 minutes of driving, concentration and alertness levels are reduced for those behind the wheel.
Subsequent search miss causes a reduction in the ability to detect an additional hazard when they spot another. The findings could help modify driver training to help reduce accidents and to develop in-vehicle technologies that focus on accident reduction.
Researchers have trained rats to drive "rodent operated vehicles." The rats were able to navigate the vehicle in unique ways and utilized novel steering patterns to find rewards. The findings reveal rats' brains are more flexible than previously thought. Exploring how rats perform complex tasks may shed light on a range of mental health conditions and cognitive impairments.
Young drivers say it's "almost impossible" for them to concentrate on driving and road conditions without listening to music while on the road.
A new algorithm that combines naturalistic driving data with machine learning is 88% accurate at predicting mild cognitive impairment and dementia in older adults.
If you feel anxious while at the wheel, you are more likely to feel exhaustion when you arrive at your destination, a new study reports.
Obstructive sleep apnea may impact your behavior when driving, a new study reports. People with sleep apnea who experienced eight additional disruptions in breathing per hour had a 27% increased risk of making dangerous driving moves, such as speeding, hard breaking , or accelerating suddenly.
Older people have longer reaction times, slower decision times, and greater activation in brain areas involved in inhibition and task switching. The findings may shed light on why many older drivers mistake the accelerator for the brake pedal.