CA2, a small region of the hippocampus, is essential for social learning, a new study reports.
Researchers explore synaptic mechanisms of rhythmic brain waves thanks to custom designed tools.
Researchers isolated a protein which is increased during indurance exercise and gave it to non-exercising mice. The protein turned on genes which promote brain health and encouage new neurons to grow.
Using laboratory mice, researchers show anesthesia's neurotoxic effects depend upon the age of the neurons in the brain and not the age of the animal undergoing anesthesia.
Researchers have identified an exceptional mouse model of schizophrenia. The study identified a mutant mouse lacking the Schnurri-2 protein (Shn-2 KO) that exhibits behavioral deficits and other brain features consistent with schizophrenia.
Drinking a couple of glasses of wine each day has generally been considered a good way to promote cardiovascular and brain health. A new study indicates there is a fine line between moderate and binge drinking - a risky behavior that can decrease the making of adult brain cells by as much as 40 percent.
Researchers at Cincinnati Children's Hospital Medical Center report that molecular disruptions in small neurons called granule cells – located in the dentate gyrus region of the brain – caused brain seizures in mice similar to those seen in human temporal lobe epilepsy.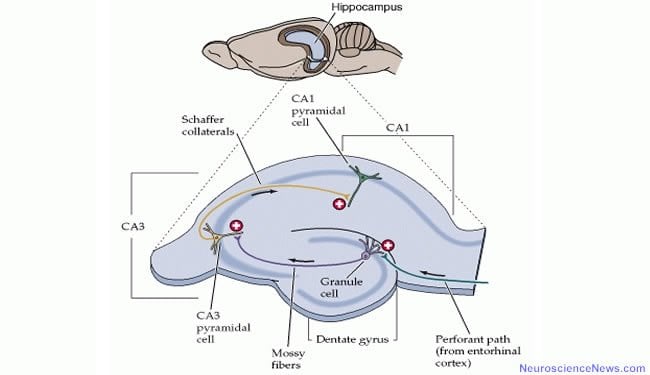 Researchers have discovered how to store diverse forms of artificial short-term memories in isolated brain tissue. Using isolated pieces of rodent brain tissue, the researchers demonstrated that they could form a memory of which one of four input pathways was activated.
Researchers at the RIKEN-MIT Center for Neural Circuit Genetics have discovered an answer to the long-standing mystery of how brain...
From the Petri dish into a living organism, for the first time U-M scientists observe key aspects of how the...