Findings could lead to better understanding of neurodevelopmental and neurological disorders, such as autism and epilepsy.
Researchers have develop a new molecular tag which allows for visualization of two signaling proteins' activity in a single dendritic spine in real time.
Regulatory mechanisms of nutrition-dependent neural development can be explored at the molecular level with appropriate models, such as the fruit fly.
A new study reports a protein which controls metamorphosis in Drosophila could play a role in reversing brain injuries.
New memories are laid down via different mechanisms in older mice compared to younger mice. Additionally, synaptic changes linked to new memory formation were harder to modify in older mice.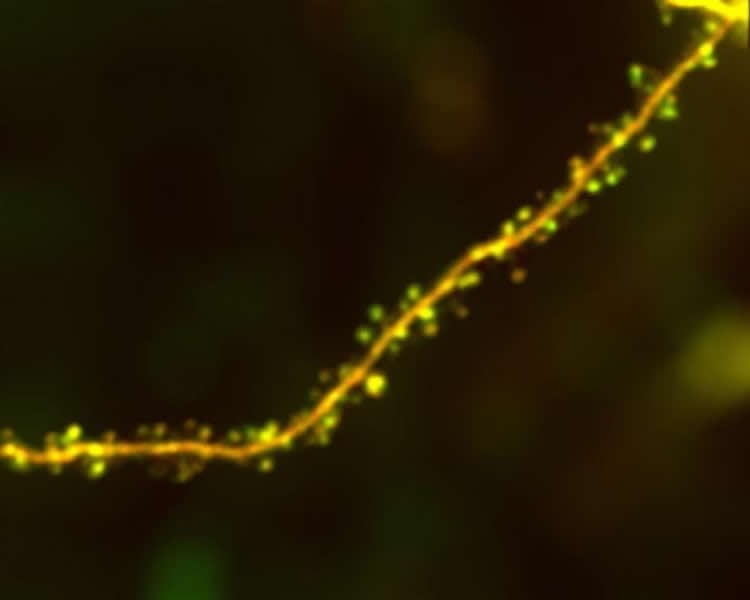 Based on the actions of Arc, when one synapse strengthens, the neighboring synapses weaken, a new study reveals.
Astrocytes play a crucial role in spatial learning, researchers discovered.
Researchers report dendritic learning leads to a universal phenomenon that all brains are composed of the same wide spectrum of links.
Researchers have determined a group of genes associated with neurons help regulate dendrites' growth.
Emory researchers report a drug approved in Japan for stroke, can help to stimulate neural pruning and help reduce habit driven behaviors in mice.