Based on the study of a stroke patient with damage to the occipito-temporal brain region, researchers made a big discovery about color categorization. They reveal color categorization and naming can be independent in the human brain. The finding challenges long-standing theories of the mandatory involvement of language in adult human cognition and color discrimination.
Neuroimaging study sheds new light on how we perceive colors. Activity in higher visual cortex areas matched the colors test subjects saw.
Study links brain structure to color perceptual function. Microscopy revealed 'hue maps,' or color palettes, in the brain that are spectrally organized arrangements of hue responses.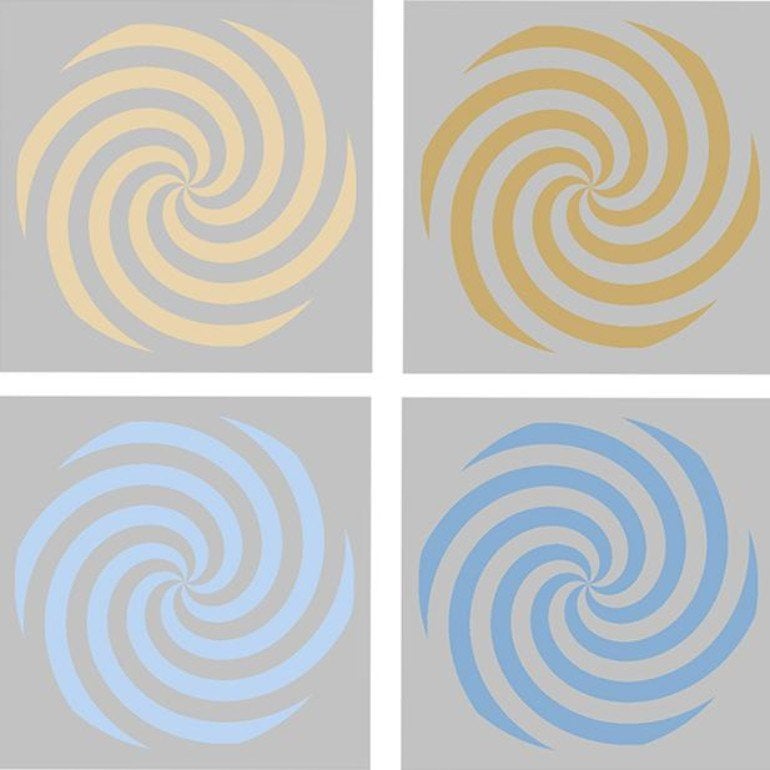 Researchers were able to ascertain the colors people were seeing by looking at their brain activity. The study reveals we have unique brain activity associated with specific colors.
Researchers answer the age-old question of why people perceive the same color in different ways?
The evolution of red color vision in a species of butterfly is linked to coordinating rhodopsin tuning.
X-Rite Capsure, an archaeological tool to help researchers match colors, is not as consistent or accurate as the human eye in color determination.
Findings upend the long-standing belief that blind people lack deep knowledge of visual phenomena.
Frequency follow response (FFR) is a strong predictor of a person's ability to recognize and name musical notes, and may be an accurate metric for understanding a person's ability to recognize sounds. FFR may not be a fixed trait and can be improved over time.
The color red is not particularly strong in terms of the strength of gamma oscillations it generates in the brain.
Researchers question if our brains can take in three primary color inputs and turn them into the range of different colors we can see, could a little bit more mental work result in us unlocking different hues?