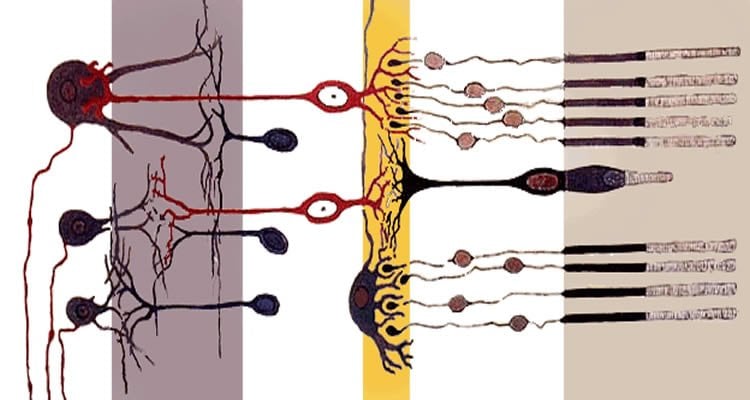 A new study explores the relationship between working memory and how people perceive colors.
Study links brain structure to color perceptual function. Microscopy revealed 'hue maps,' or color palettes, in the brain that are spectrally organized arrangements of hue responses.
Three new studies examine how people perceive colors differently when it comes to the photograph of 'The Dress'.
The color red is not particularly strong in terms of the strength of gamma oscillations it generates in the brain.
A new study reports our brains fill in the color when we look at black and white images.
Researchers reveal our cultural experiences and language we speak may impact how we perceive colors.
Neuroimaging study sheds new light on how we perceive colors. Activity in higher visual cortex areas matched the colors test subjects saw.
Frequency follow response (FFR) is a strong predictor of a person's ability to recognize and name musical notes, and may be an accurate metric for understanding a person's ability to recognize sounds. FFR may not be a fixed trait and can be improved over time.