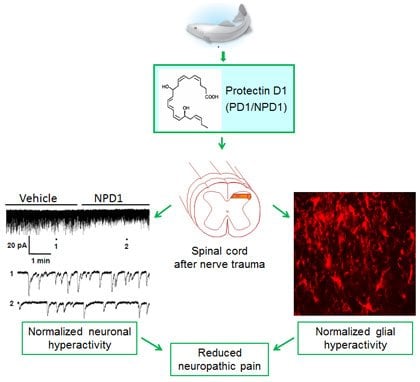 A new study suggests a natural derivative found in fish oil has potential for treating chronic pain and neuropathy.
The findings in fruit fly larvae demonstrate the first known function for the sensory neurons and provide insights that could broaden the understanding of chronic pain syndromes in humans.
Researchers were able to predict, with 85 percent accuracy at the beginning of the study, which participants would go on to develop chronic pain based on the level of interaction between the frontal cortex and the nucleus accumbens.