Researchers compared the brains of twins where one, or both, died with Alzheimer's disease. They discovered many of the twins not only had similar progressions of the disease before death, but also similar combinations of pathologies.
Researchers find no significant difference in concussion symptoms and recovery times between different age groups, from middle school children to college athletes.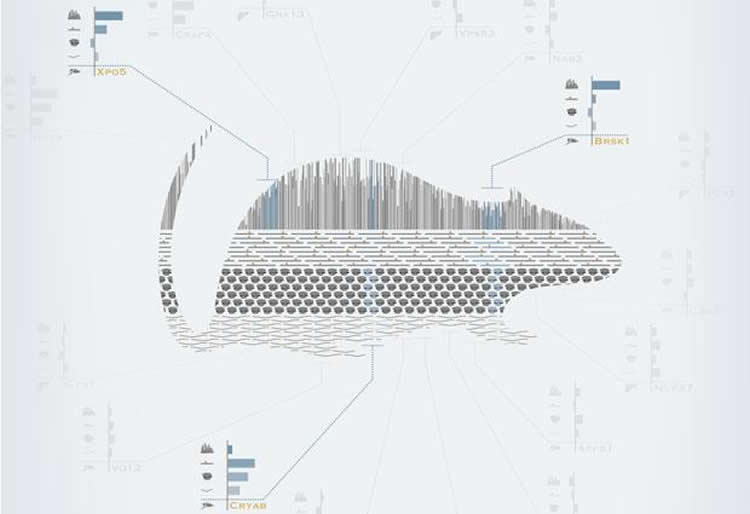 A new study reviews the different aging processes that affect the brain and liver of rats. The findings also allowed the researchers to better understand general overall aging processes.
Scientists have long believed that glioblastoma multiforme, the most aggressive type of primary brain tumor, begins in glial cells that make up supportive tissue in the brain or in neural stem cells. Researchers found that the tumors can originate from other types of differentiated cells in the nervous system, including cortical neurons.
Researchers find exposure to air pollution appears to increase the risk of developing autism in those which a specific genetic disposition to the disorder.
New research claims alcohol consumption is not a direct cause of cognitive impairment in older men.
Researchers have discovered a potential drug which can force BACE into different parts of a cell, reducing its ability to produce amyloid beta.
A new study validates a proposed new system which helps to identify and classify people with preclinical Alzheimer's disease.
According to a new study, the KIR4.1 antibody may be present in patients before the onsite of multiple sclerosis.
Researchers create a multisensory virtual reality environment in order to better understand how the brain processes spatial navigation and the anticipation of important events.
Antidepressant use has been linked to thicker arteries, possibly contributing to the risk of heart disease and stroke, in a...