A new study sheds light on how visual information is transformed into short term memory.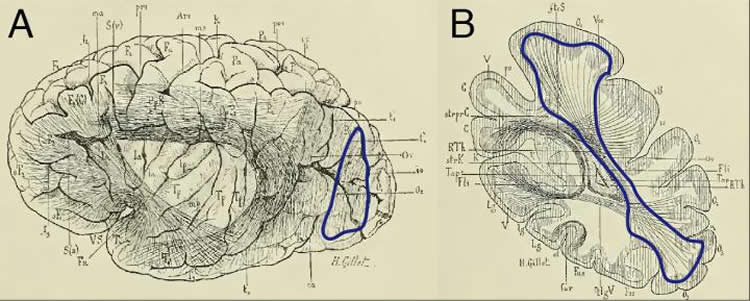 Researchers map an area of the brain which has been absent from text books for almost 100 years. They believe this area could play an important role in how we understand the world.
Researchers develop new technology which allows for more accurate mapping of the connections within white matter tissue in the human brain.
The new approach could have implications for many genetic diseases. While RNA is an appealing drug target, small molecules that...
A new, whole brain map of neural connectivity reveals low frequency activity rhythms drive communication between key areas involved in memory processing.
The effects of intoxication, such as slurred speech and poor coordination, are a result of the breakdown of alcohol products in the brain and not the liver.
Researchers discover motor functions are remapped through rehabilitative training following brain injury.
Researchers report that what causes the brain to fold is a simple mechanical instability associated with buckling.