Researchers identify that the connectivity between the thalamus and cerebral cortex is impaired in children with autism.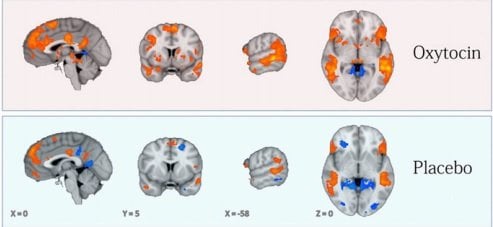 A single dose of oxytocin can enhance brain activity while processing social information in children with autism, a new study reports.
Boosts Sociability, Quells Repetitiveness – NIH Study National Institutes of Health researchers have reversed behaviors in mice resembling two of...
Infants at 7 months of age who go on to develop autism are slower to reorient their gaze and attention from one object to another when compared to 7-month-olds who do not develop autism, and this behavioral pattern is in part explained by atypical brain circuits.
Researchers have found full genome sequencing by examining the entire DNA code of individuals with ASD and their families. The findings look at the wide range of genetic factors associated with ASD.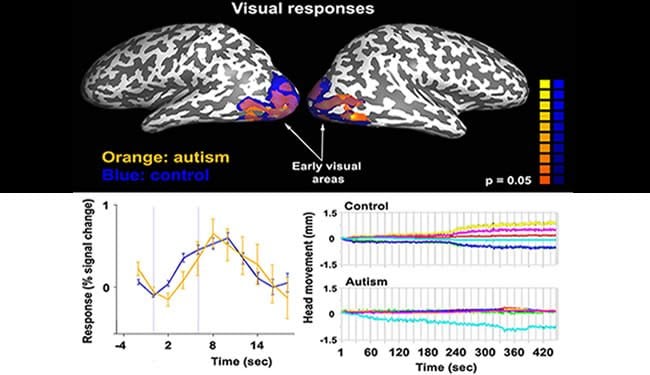 Neuroscientists take the first step toward deciphering the connection between general brain function and emergent behavioral patterns in autism. Study shows that autistic adults have unreliable neural sensory responses to visual, auditory and somatosensory, or touch, stimuli.

New research suggests environmental exposure to bisphenol A (BPA), a chemical commonly found in plastics and resins, could suppress a gene critical to nerve cell function and the development of the central nervous system. Exposure to BPA could predispose humans to a number of neurodevelopmental and other health disorders.
A new study shows significant differences in brain development in high-risk infants who develop autism starting as early as age...
CDC data help communities better serve these children. The Centers for Disease Control and Prevention estimates that 1 in 88...