A major downside of the medical use of marijuana is the drug's ill effects on working memory, the ability to...
Human iPSCs transplanted into animal models of multiple sclerosis help repair cell damage and restore function.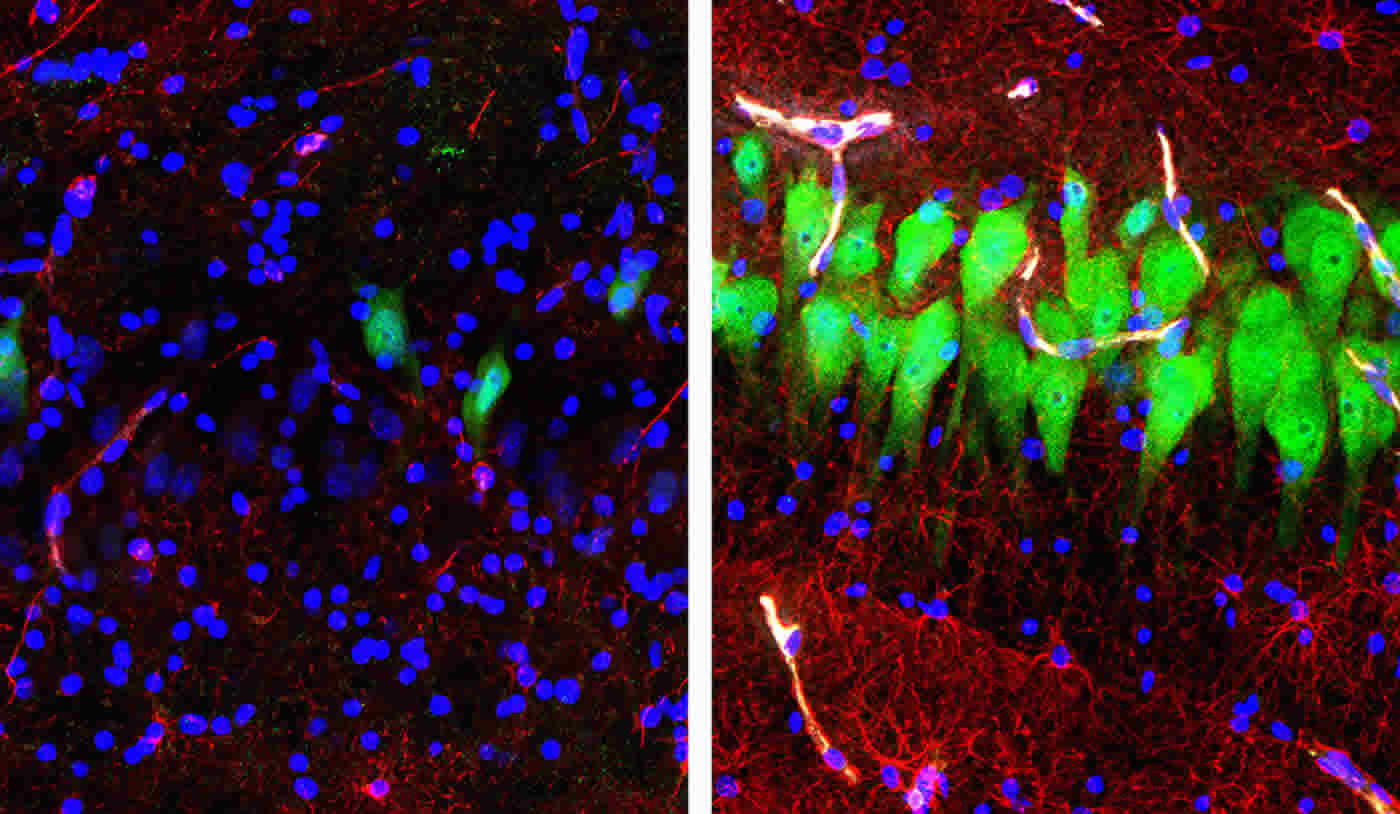 Yale researchers successfully restored cellular activity and circulation to a pig's brain, four hours after its death. The research challenges the assumption about both timing and the irreversible nature of the cessation of some brain functions following death.
Exposing mice to THC, researchers noted persistent activation of mitochondrial cannabinoid receptors located within astrocytes resulted in a cascade of molecular processing that led to dysfunctional glucose metabolism. The ability of astrocytes to transform glucose into "food" for neurons was reduced. The reduction resulted in a compromise in neural function, with a harmful impact on behavior. Specifically, social interactions were reduced for 24 hours post cannabis exposure.
Researchers have identified how a two step control mechanism that assists in the transition of undefined stem cells into neurons. The findings may help develop new regenerative medical therapies for neurodegenerative diseases.
A new study reveals a defective version of astrocytes may be linked to the build up of alpha synuclein and could spur Parkinson's disease. The findings show the important role glial cells play in Parkinson's and offers insights into new targets for therapies to fight the neurodegenerative disease.
Math models usually applied to physics studies are proving useful in studying the spatial distribution of astocytes in the brain, and are helping to develop new strategies for tackling Alzheimer's disease.
A newly discovered microbiome-controlled anti-inflammatory subset of astrocytes helps researchers better understand inflammation of the central nervous system and its regulation.