Children at high risk for dyslexia have trouble learning new words after hearing them, a new study reports. Results show those at risk of dyslexia have border difficulties in processing language in the brain, which may account for why reading difficulties occur.
Researchers have developed a new, fully automated prosthetic arm that learns during normal use and adapts to varying conditions.
The Finnish concept of Sisu refers to a universal phenomenon of latent energy in the human system that enables individuals to persevere and break through unbearable challenges, researchers say.
Using MEG data, a new AI algorithm called AI-MIND is able to assess dementia risk and the potential effectiveness of treatments for depression, researchers say.
Research suggests a time-locked encoding mechanism may have evolved for speech processing in humans. The processing mechanism appears to be tuned to the native language as a result of extensive exposure to the language environment during early development.
A new study reports basic emotions, such as happiness and anger, are not limited to specific regions, but have distinct connectivity patterns that encompass much of the brain.
New model reveals the aerosolized particles carrying the coronavirus can remain in the air longer than was previously suggested. Researchers modeled a scenario where an infected person coughs in a supermarket aisle and takes into consideration in-store ventilation systems. The model revealed the aerosol-cloud containing COVID-19 spreads outside the immediate vicinity of the coughing person and dilutes in the process, but the dilution occurs over several minutes.
While listening to audiobooks with a captivating narrative, the inferior parietal lobe and visual cortex elicit individual meaning and flow of mental imagery.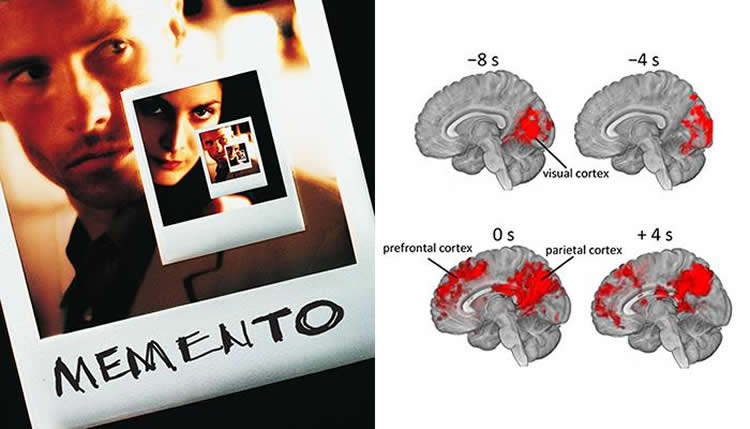 Using the movie Memento, researchers discover how the brain creates memories to piece together complex story lines.