Summary: Genes associated with inflammation were linked to reduced gray matter in brain areas associated with neuropsychiatric disorders. The findings shed new light on how neurodevelopmental psychiatric disorders such as schizophrenia and ASD may occur.
Source: University of Birmingham
A potential link between inflammation and the structure of specific regions of the brain has been identified by researchers at the University of Birmingham.
The study, published today in JAMA Psychiatry, may be particularly relevant for neurodevelopmental psychiatric disorders including autism spectrum and schizophrenia.
Researchers say the findings could open up a completely new target for the pharmacological treatment of these disorders, which has not significantly changed since the identification of antipsychotic medications in the mid-late 20th century.
The research was carried out by a team based in the University's Institute for Mental Health and Institute of Cancer and Genomic Sciences, with collaborators from the University of Cambridge, Manchester and Bristol.
It showed that genes associated with inflammation, particularly interleukin (IL) 6, are linked to a reduction in grey matter volume in certain areas of the brain known to be implicated in neuropsychiatric disorders.
Using records from the UK Biobank, a large-scale biomedical database, the team was able to compare genetic variants which affect levels of IL-6, and other inflammatory genes in more than 20,000 patients with changes in grey matter volume in specific areas of the brain.
They were able to show strong links between IL-6 and brain structure particularly in the temporal and frontal regions. Further analysis using the Allen Human Brain Atlas, showed that genes overexpressed in these areas are associated with conditions such as epilepsy, cognitive disfunction, and schizophrenia.
Professor Rachel Upthegrove, in the University's Institute for Mental Health, is senior author on the paper.
She said: "This study shows that the IL-6 gene, which we know to be linked to systemic inflammation, also affects brain structure in areas associated with these neuropsychiatric disorders. Understanding these links offers an exciting opportunity to explore new treatments which target IL-6. This could be the first new target for severe mental illnesses including schizophrenia identified in more than 60 years."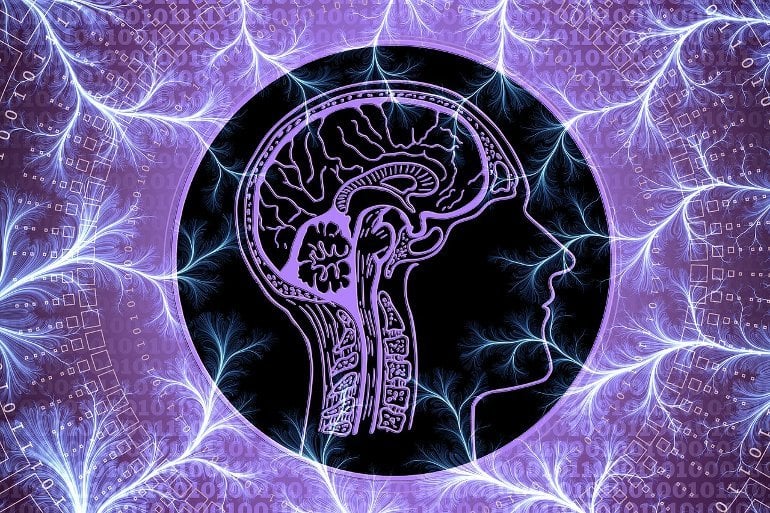 Dr. John Williams, of the Institute for Cancer and Genomic Sciences at the University, a first author on the paper, said: "Current treatments for these illnesses act on dopamine, a chemical messenger in the brain associated with mood and attention. These drugs can have side effects, however, and they are not effective in all patients.
"There are drugs already on the market which target inflammation as well as the opportunity to screen potential new compounds. Finding a new avenue for exploring the links between inflammation, brain structure and neuropsychiatric disorders is really exciting."
The work is part of the PIMS (Psychosis Immune Mechanism Stratified Medicine Study) program, led by the University of Birmingham and set up to investigate the links between inflammation and psychosis. In the next phase of the research, the group will carry out experimental studies to knock out IL-6, as well as replicating the Biobank research in more diverse patient cohorts.
About this genetics, inflammation, and psychiatry research news
Author: Press Office
Source: University of Birmingham
Contact: Press Office – University of Birmingham
Image: The image is in the public domain
Original Research: Open access.
"Inflammation and Brain Structure in Schizophrenia and Other Neuropsychiatric Disorders – A Mendelian Randomization Study" by Rachel Upthegrove et al. JAMA Psychiatry
---
Abstract
Inflammation and Brain Structure in Schizophrenia and Other Neuropsychiatric Disorders – A Mendelian Randomization Study
Importance  
Previous in vitro and postmortem research suggests that inflammation may lead to structural brain changes via activation of microglia and/or astrocytic dysfunction in a range of neuropsychiatric disorders.
Objective  
To investigate the relationship between inflammation and changes in brain structures in vivo and to explore a transcriptome-driven functional basis with relevance to mental illness.
Design, Setting, and Participants  
This study used multistage linked analyses, including mendelian randomization (MR), gene expression correlation, and connectivity analyses. A total of 20 688 participants in the UK Biobank, which includes clinical, genomic, and neuroimaging data, and 6 postmortem brains from neurotypical individuals in the Allen Human Brain Atlas (AHBA), including RNA microarray data. Data were extracted in February 2021 and analyzed between March and October 2021.
Exposures  
Genetic variants regulating levels and activity of circulating interleukin 1 (IL-1), IL-2, IL-6, C-reactive protein (CRP), and brain-derived neurotrophic factor (BDNF) were used as exposures in MR analyses.
Main Outcomes and Measures  
Brain imaging measures, including gray matter volume (GMV) and cortical thickness (CT), were used as outcomes. Associations were considered significant at a multiple testing–corrected threshold of P < 1.1 × 10−4. Differential gene expression in AHBA data was modeled in brain regions mapped to areas significant in MR analyses; genes were tested for biological and disease overrepresentation in annotation databases and for connectivity in protein-protein interaction networks.
Results  
Of 20 688 participants in the UK Biobank sample, 10 828 (52.3%) were female, and the mean (SD) age was 55.5 (7.5) years. In the UK Biobank sample, genetically predicted levels of IL-6 were associated with GMV in the middle temporal cortex (z score, 5.76; P = 8.39 × 10−9), inferior temporal (z score, 3.38; P = 7.20 × 10−5), fusiform (z score, 4.70; P = 2.60 × 10−7), and frontal (z score, −3.59; P = 3.30 × 10−5) cortex together with CT in the superior frontal region (z score, −5.11; P = 3.22 × 10−7).
No significant associations were found for IL-1, IL-2, CRP, or BDNF after correction for multiple comparison. In the AHBA sample, 5 of 6 participants (83%) were male, and the mean (SD) age was 42.5 (13.4) years.
Brain-wide coexpression analysis showed a highly interconnected network of genes preferentially expressed in the middle temporal gyrus (MTG), which further formed a highly connected protein-protein interaction network with IL-6 (enrichment test of expected vs observed network given the prevalence and degree of interactions in the STRING database: 43 nodes/30 edges observed vs 8 edges expected; mean node degree, 1.4; genome-wide significance, P = 4.54 × 10−9). MTG differentially expressed genes that were functionally enriched for biological processes in schizophrenia, autism spectrum disorder, and epilepsy.
Conclusions and Relevance  
In this study, genetically determined IL-6 was associated with brain structure and potentially affects areas implicated in developmental neuropsychiatric disorders, including schizophrenia and autism.